Lifestyle Tips
FTM Haircuts
Curly, Straight, Or Downright Impossible, Here Is Your Guide To The Perfect Hair Style
For many people, their hair style reflects their inner self. Haircuts can have a significant impact on your confidence, self-image, and even the affirmation of your gender identity.
For many trans people, choosing a hair style that compliments their face shape is no easy task. Many trans men with more feminine features experience dysphoria with particular hair cuts, typically including long hair styles.
Furthermore, it is often challenging to find a barber shop capable of giving a masculine haircut without being judgmental or unaccepting of your personal style.
This article will guide you to find the best FTM haircuts for you.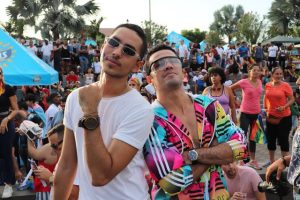 Understand Your Face Shape
Before visiting a barber shop, it's important to understand how a hair style affects a guy's facial shape. Moreover, understanding your own facial shape will go a long way in helping you decide which FTM haircuts will suit you best. This way, you can identify the styles that emphasize your prime features and give you a naturally male look.
Certain hairstyles can even aid in hiding the parts of your head and face shape you don't love so much. Of course, a haircut that accentuates their masculinity is preferable for most guys. However, even if this does not apply to you, it is always advantageous if a hairstyle can give you a face shape you may not be able to achieve without surgical interventions.
If trans men decide to commence testosterone treatment, they may find their face shape becoming more hardened and square-shaped. However, this is not always the case, as every trans person has a unique experience with their transition.
That said, there are always innovative ideas and ways to customize FTM haircuts to suit your face shape and give you the picture of yourself you've always dreamed of.
Round Faces
If you have a round face, chances are you have a smaller forehead, with the length and width of your face being nearly identical. Trying to find flattering FTM haircuts for round faces may be frustrating because your face shape is naturally more baby-faced or feminine than you would like.
In these cases, make it your goal to explore hairstyles that will give your face shape a more angular structure, having a bit of a slimming effect on your jawline. Hairstyles that include longer hair on the top of your head with shorter hair on the sides can help achieve this appearance.
A style with a fade effect or an undercut combined with a pompadour element will give your face a square appearance along with adding a bit of height. The key is adding volume at the top of your head. You can do this regardless of your own hair texture by slicking it backward or keeping it curly at the top.
Guys with round faces should avoid drastically short haircuts at all costs. These styles include a crew cut and a buzz cut because they tend to illuminate the roundness of your face and head. If you are loyal to shaving, you should keep the blade number to around two or three.
Oval Shapes
If you are a guy with an oval-shaped face, consider yourself extremely lucky. Such a facial shape looks good with just about all haircuts. Oval faces' lengths are a bit longer than their width, with the forehead being slightly wider than the jaw.
Although guys with oval-shaped faces can make most haircuts look great, there are still some styles that may be unflattering. Guys wearing taller hairstyles could make their faces seem abnormally elongated. Another style to be cautious of includes bangs. Bangs give faces a rounder and more feminine look, which is often undesirable for trans men.
An undercut or crew cut may be the best course of action for oval faces. If you don't mind a bit of risk, you could even go for a close shave.
Square-Shaped Faces
Guys with square-shaped faces shouldn't find it too difficult to find suitable FTM haircuts. They naturally possess the masculine, strong face most guys dream of having.
Simple, short styles usually look great on square faces because they emphasize strong lines and angles. If you wish to turn the squareness down a little, wear your hair to one side with a deep parting. Longer hair with short bangs will soften your face slightly. Another classic style is the swept-back look, best coupled with curly hair. This is also an excellent style if your hair grows slow because it looks stylish with both long hair and short hair styles.
If your hormone replacement therapy is causing your jaw to become too prominent for your liking, growing some stubble will balance out the harsher angles.
Diamond Facial Shape
Guys who have a diamond-shaped face typically have a pointed chin, narrower forehead, and prominent cheekbones. The ultimate goal with this facial shape is to go with a style that will result in a more square picture.
The trick to achieving this is by creating the illusion of width in the forehead region. Although many trans men want to steer clear of a long hairstyle, layered wavy hair with curls that reach your shoulders do incredible wonders for a diamond-shaped face. This style doesn't have to require hours of styling and grooming on your part. If you have naturally curly hair, simply let it air dry after your showering and ad a little mousse if you're into that.
If you're worried about a narrow chin lessening your masculine traits and you don't have trouble growing facial hair, grow out a full beard to hide that feature. Facial hair has been a sign of masculinity through the ages, so if you are attracted to cis-gender women, you will have no trouble getting girls.
Heart-Shapes Faces
Triangle or heart-shaped faces are undoubtedly cute, but that is not necessarily the description you desire. This shape includes wider upper faces with jaws narrowing toward a pointed chin. The best option for a masculine haircut for triangle-shaped faces is a mid-length haircut with lots of volume on the top.
If you have curly or wavy hair, this style will be easy to achieve as your top curls will give you the necessary mass to minimize the potentially extreme width of your cheekbones. This hairstyle will achieve the illusion of a longer face, and it's certainly one of the easier haircuts to wear comfortably every day.
Use Your Haircut To Hide And Accentuate Certain Features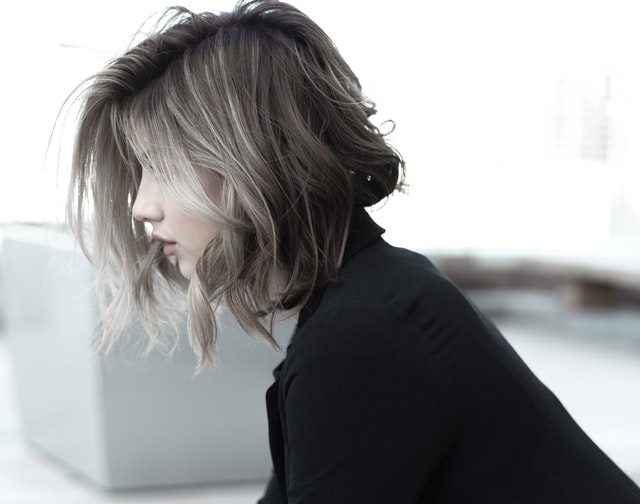 If you have a particular picture in mind, but your genetic features hinder this vision, you can style your own hair to emphasize or hide these elements.
Receding Hairline
It is a wise idea to get some advice from your doctor about the effects of testosterone on hair growth before you transition. It is not unusual for trans men to start losing some hair after undergoing hormone replacement therapy. Depending on the severity and extent of your receding hairline, you can implement a haircut that decreases the apparentness of lessened hair. A cropped haircut, crew cut, or buzz cut can significantly help you deal with this issue.
Jawline And Chin Size
Many trans men consider their jawline and chin size to be a constant trigger of anxiety. Facial hair can do wonders in adding some masculinity in conjunction with a haircut appropriate for your facial shape. Sideburns can achieve the same picture when coupled with short hair or even mid-length wavy hair.
Ears
Needless to say, long hair hides unwanted ear sizes better than short hair. However, if you prefer a short hair style, ask your barber to extend your archers lower. On the other hand, if small ears are the source of your trouble, go for higher than average arches.
Choose The Right Barber
If you are new to FTM haircuts, you may feel a bit intimidated to walk into a barber shop with complete confidence. Many trans men are afraid that they won't "pass" or that they'll stand out like a sore thumb among cis-gender men in a barber shop.
You may even feel compelled to go to the salon for women that you likely frequented earlier in your life, before your transition. This is not the best option because female stylists can rarely give you the masculine hairstyle you are ready for.
It seems almost too simple but just ask around if you want to find the best barber. A good barber often gets a widespread good reputation quite fast, so talking to a trusted male friend may instantly reveal the type of barber you're looking for.
Alternatively, you can utilize our good friend Google to locate the best barber shops in your area. If the shop has a website, there will likely be some before and after pictures you can use to evaluate their service. A busy business is always a good sign.
When you're looking at some pictures, try to find an example of a haircut that is similar to what you want to achieve. You can even print out some ideas and pictures of hairstyles you find appealing before talking to your barber about whether they will be able to do it with your hair or not.
Don't be overwhelmed by fear or anxiety. Most barbers are known for their open-mindedness because they see countless clients of all colors, ages, and gender identities every day.
Exploring Experiences
This section will look at real-life instances and discuss some common issues trans men have regarding their haircuts and how they choose to wear their hair to look more traditionally male.
Lucas_Sama
This user of a site called Susan's place voiced her struggle with finding an appealing female-to-male haircut with extremely curly hair. He has tried everything to keep his hair straight, but it just won't oblige. Despite trying out various aids to get his hair to stay straight, he cannot escape his curly locks.
He also struggles to find a haircut that suits his round-shaped face. This guy is truly out of ideas and doesn't think he will ever find a styling method to make him pass as male. When he searched for FTM haircuts, the internet had only yielded spiky, straight, or short hair. Furthermore, he states that his hair won't stay straight for more than a couple of hours before the curls reemerge.
Respondent 1:
Another user responded to this post by saying that curly or wavy hair does not make you more of a lady. This user states that they know numerous males with curly, short hair that looks great. They also advise the first user to wear his hair in a mohawk with the sides cut short. Shaving off the sides and adding a fade is a super popular girl haircut these days, but it works just as well for a male with curly or wavy hair. The respondent claims that taking pride in your hair will allow you a moment of self-acceptance and gratitude.
Respondent 2:
A different user claimed that they have similar curly hair and texture as the first user. They claim that having a really short curly/wavy hair style actually caused their hair to relax a bit regarding the wild curls. It also doesn't require a lot of styling, and the fact that the curls add so much volume at the top minimized the effects of a rounder face.
Masculinity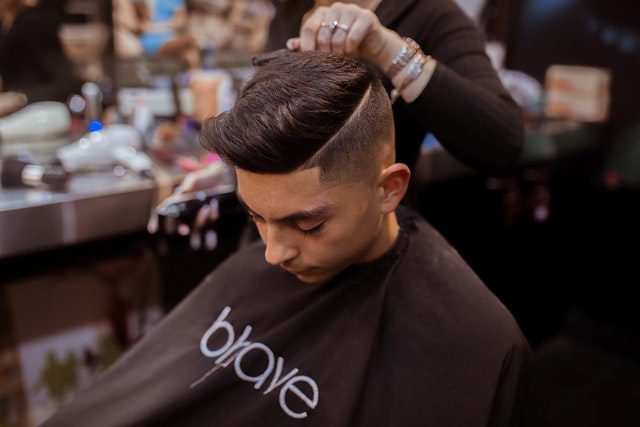 On a forum of a site called Transgender Pulse, a user called Guest Masculinity asked his peers if it was possible to create spiky masculine haircuts if you have curly or wavy hair.
Respondent 1:
Another user responded by saying that a competent barber would likely be able to give some advice on how to create a spike hairstyle even when you have wavy hair. This user believes styling possibilities are limitless, but the best course of action is cutting it really short. After that, you can scout for appropriate products that will straighten the hair out a bit. This user also adds that it's best to show a barber a picture of your desired hairstyle and keep your facial shape in mind when exploring haircuts.
Respondent 2:
This user empathizes with Masculinity by saying that they experience the exact same problems with their wavy hair. They claim that a professional barber is the only person who can help by first evaluating your hair and giving advice accordingly. This user said they used styling methods found on the internet and experimented with mohawk haircuts before deciding on cutting the hair short on the top and implementing a fade on the sides.
‍