Korie from America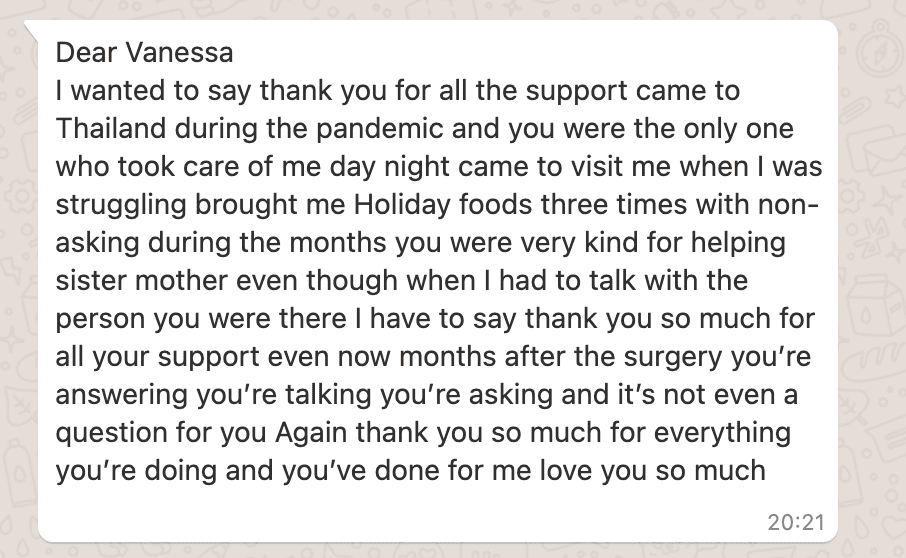 I would like to take some time out to highlight my stay and the services that I received when I was in Thailand. My liaison was very dedicated and persistent to help me get to the hospital and her commitment to get me into the country and to assist me with services while I was there was remarkable.
Transgender Thailand was very warm and inviting comforting and very assuring that I would be able to get the procedure that I needed and that the hospital would take care of me. My liason was very diligent and professional I will never forget her and her commitment and service to me as a patient and as a person with my sincerest gratitude and thanks.
Jewel from America/Philippines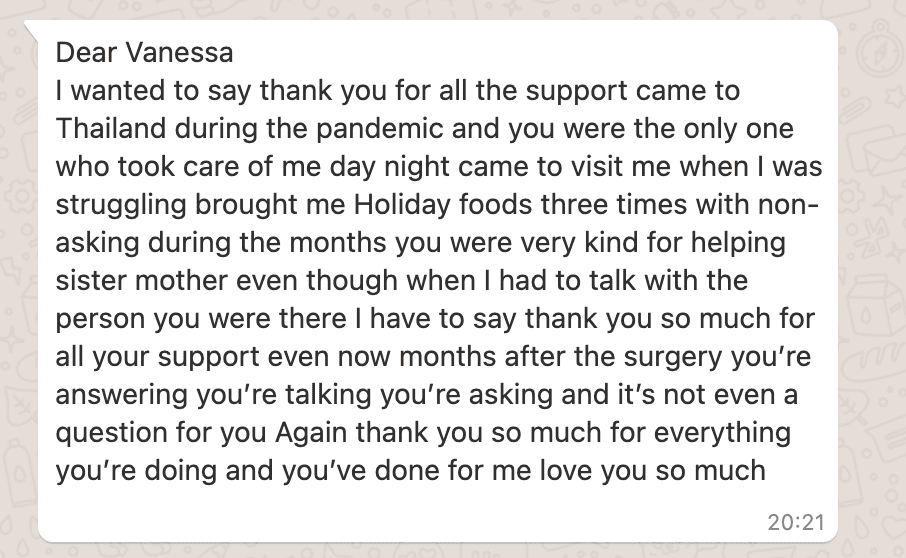 I just want to thank my best agent in Transgender Thailand! I am so excited in my journey, i traveled from US to Thailand alone! Im lost, excited and nervous! I do search before i make an appointment for my surgery but still I did not understand most of it! My liaison was introduced to me when I'm in hospital after I meet her everything goes so smooth! She answer all my questions and help me in everything i should know!
Even after surgery and when I come back to US! If I have any questions and concern she will reply back to me as soon as she can! I can't thank her enough for her help! I will give her 100% rating for everything she did to me in this journey! I am satisfied with the result of my surgery and how Transgender Thailand has take care of me when I'm inThailand. Hope you help more people have there dream come true like me!
Lauren from Israel
I wanted to say thank you for all the support came to Thailand during the pandemic and you were the only one who took care of me day night came to visit me when I was struggling brought me Holiday foods three times with non-asking during the months you were very kind for helping sister mother even though when I had to talk with the person you were there I have to say thank you so much for all your support even now months after the surgery you're answering you're talking you're asking and it's not even a question for you. Again, thank you so much for everything you're doing and you've done for me love you so much
Alessandra from Rome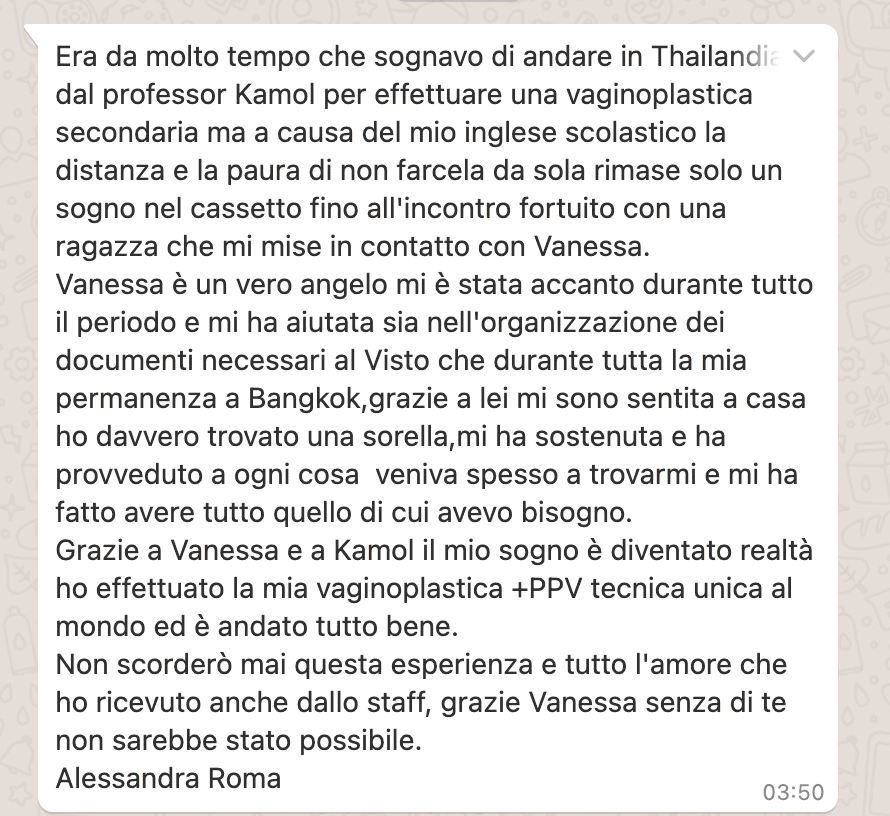 It was my dream of coming to Thailand and perform my secondary Vaginoplasty with Doctor Kamol, but my English and the fear of going there alone made this remain a dream. Until I met Vanessa who was a true angel. Vanessa has been by my side throughout the period. She organized everything for me, from the Visa for my stay in Bangkok to the surgical procedure in the hospital. As if I found a sister, thanks to her I felt at home. She often came to visit me and helped me with anything I needed. Vanessa and Dr. Kamol made my dream come true, I went through my PPV technique vaginoplasty in which they were the only place in the world providing this special technique and everything went well. I will never forget this experience and all the love I received from the staff. Without them, this would not have been possible.