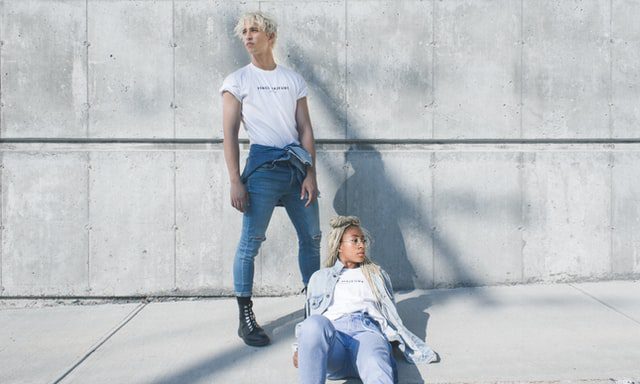 Lifestyle Tips
Male To Female Clothing Size Conversion Chart
Welcome to your all-in-one guide on converting men's clothing sizes into women's clothing sizes. This article is extremely helpful for transgender individuals, drag queens, crossdressers and just females in general.
As an ally and enthusiastic proponent of the LGBT community, Transgender Thailand wants to provide you with all the information you need to be able to find the right size clothes that will complement your beautiful body in all the best ways.
Clothing size may be a baffling area for trans women and cause anxiety whenever they enter a shopping mall. Well, your guessing days are over because we will guide you through the ins and outs of women's clothing sizes, including dress size, shoe sizes, women's shirts, women's pant size, and any other female clothing department you can think of.
There are no separate departments that cater to transgender people, drag queens, or crossdressers in any popular shops or boutiques, so there is an immense lack of places to shop where women's sizes are equatable to mens clothing sizes. This leaves many people confused about how they are supposed to select the right women's sizes for their bodies.
The first step to converting men's clothing sizes to women's sizes is being familiar with your body measurements. When you measure your body's different dimensions, it's best to do it in your underwear to obtain the most accurate measurements. Then, all you need is a measuring tape, and you're good to go!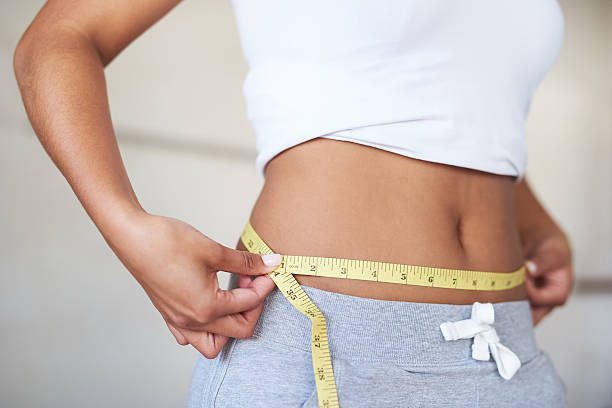 How To Take Body Measurements
The following areas of your body need to be measured before you can determine how to convert your body measurements to women's clothing sizes: chest, bust, waist, and hips.
Ensure that you keep your measuring tape parallel to the floor as you are measuring these areas. Stand straight and upright with your feet together and breathe normally. It is essential to wear a bra filled as it would typically be under your clothes when taking your chest measurement.
Chest
You measure your chest by placing the measuring tape snugly above your bra cups, under your arms, and around your chest. The tape should be just close-fitted enough that it doesn't slide down—the difference between your bust measurement and your chest size results in your bra cup size.
Waist
You should take your waist measurement at the narrowest area of your waist. This area is generally situated above the hipbone at the lowest part of your rib cage. Larger women should also take their waist measurement at the widest part of their middle.
Hips
Wrap the measuring tape snugly around the widest part of your buttocks and hips to get an accurate hip measurement.
Bust And Bra Size
The most reliable method of obtaining accurate measurements of the bust is to, once again, ensure that the tape measure is parallel to the floor. Whether you have a bra or not, you can calculate your bust size using your chest size and the cup size you know you will wear. As I mentioned, cup size is the difference between your chest measurement and your bust measurement.
The numeric component of your bra size is the same as your chest measurement. For example, if you wear a 32B cup size, it means the circumference of your chest is 32 inches. The bust is measured around the fullest part of your breasts.The Difference Between Men's Pants Sizes And Women's Pant Size
The following table roughly illustrates the comparison between women's pant size and men's pants.
Instructions For Converting Men's Pants Sizes To Women's Sizes
Put on the pants as they are to evaluate if the thigh area is wide enough or not.
Detach the waistband.
Subtract 21 inches from the waist to convert it to a women's size. For example, a men's pants size of a 37-inch waist would equate to approximately a women's size 16.
Unfold the strap in the waistband and sew where necessary.
Reattach the back of the waistband and all the belt loops.
Try the pants on again and see if it fits or not.
Evaluate and adjust the hem of the legs to ensure the correct leg length.
Tips for converting men's pants into women's pants:
Adult pant sizes in women's clothing come in even numbers such as 8, 10, 12, 14, and 16, whereas men's pants sizes come in large even numbers such as 30, 32, 34, 36, and 38. To convert a men's size into a women's size, you must subtract 12 inches from the waist. Men's pants sizes are entirely based on the waist measurement, so you need to know which men's pants measurement is equivalent to the women's size that fits you before buying a pair of pants.
If you are buying online and cannot try on a pair of pants before buying it, be sure to look at the women's sizing chart and compare the chart's measurements to your own. Also, be sure to use the size chart of the relevant online vendor as size charts often vary between clothing manufacturers.
Another helpful tip is to go a men's jeans size up when you have a fuller figure because men's jeans aren't cut to cater to a fuller figure in the hip region.
Converting Men's Shirt to Women's sizes
If you have ever tried on men's t-shirts in a store, you will know how the overall designs of men's shirts sizes vary widely from women's t-shirts. They are simply cut differently and will therefore not provide the body-hugging shape in the same manner as women's shirts.
However, if you possess a sewing machine and a t-shirt you'd like to convert to a women's clothing size, you can convert shirt sizes from a men's t-shirt into a well-fitted women's fashion item.
Follow the following steps to recreate a men's t-shirt:
If you so desire, you can cut off the collar of the t-shirt to create a classic off-shoulder look.
Compare the hip measurement to that on a women's size chart. Cut the sides of the t-shirt and add safety pins according to the adjusted size.
Measure the arm circumference and compare it to your own arm measurement. Cut the sewing line and add safety pins to adhere to the new size.
Start sewing the lines where you added safety pins to secure the new arm and waist size.
Cut any excess fabric off neatly.
This process will transform any men's shirt into an appropriate and fitted clothing size for any stylish woman.
Although these adjustments are effective, you could always browse the shops for a women's size t-shirt appropriate for your body. Fortunately, there is an abundance of retailers catering to a wide range of women's shirts in all sizes.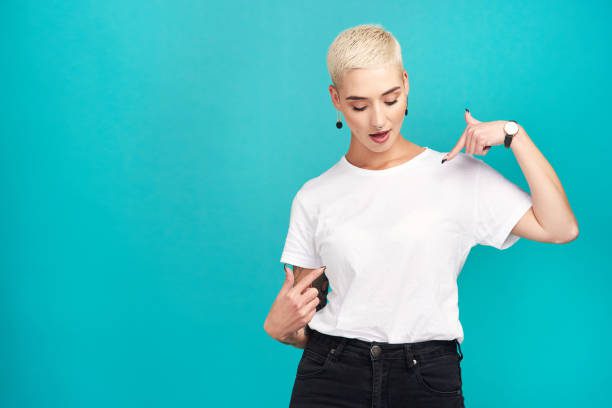 Converting Women's Shoe Size To Men's Shoe Size
To convert shoe sizes from a man to a women's size, you need to add approximately 1.5 to 2 units to the men's size to yield the women's size. So, for example, men's shoes of size eight would be the equivalent women's shoe size of 9.5.
Luckily, the width of a women's shoe does not have to be considered in converting shoe sizes. This is because the width measurements are the same for both sexes.
The following table illustrates each men's shoe size and their equivalent women's shoe size:

A factor that not many people consider when they first start to wear female clothing is that the more stylish designs of women's shoes are not always the most comfortable of shoes. It, of course, entirely depends on the relevant manufacturer, but it is absolutely essential to evaluate the women's sizing chart to ensure you chose the correct size.
Finding The Right Dress Size
To choose the appropriate dress size, you must look at the relevant size chart the manufacturer provides. Then, using the measurements of your bust, waist, and hips, locate the dress size corresponding to your height. The chart is likely to yield different sizes according to your waist, bust, and hip measurements, respectively, but do not worry yourself too much. This happens to everyone, regardless of their genetic body types. The sizing system will yield especially inconsistent results for taller women and shorter women alike.
The size chart below will provide you with the general size range you should keep an eye out for, but trying on various women's size dresses is the most reliable method of establishing your ideal dress size. It is always safe to go for the largest size that the chart displays in accordance with your measurements.
It might interest you to learn that bathing suit sizes are equivalent to dress sizes.
We hope the information and instructions listed above shed some light on the solution to the clothing size dilemma so many trans women, crossdressers, and drag queens battle with. Hopefully, you now know how to convert men's clothing sizes to approximately a women's size. Additionally, we hope you feel confident in going shopping to grow the ultimate wardrobe you have always dreamed of, knowing that your clothing size won't be hard to find.
‍