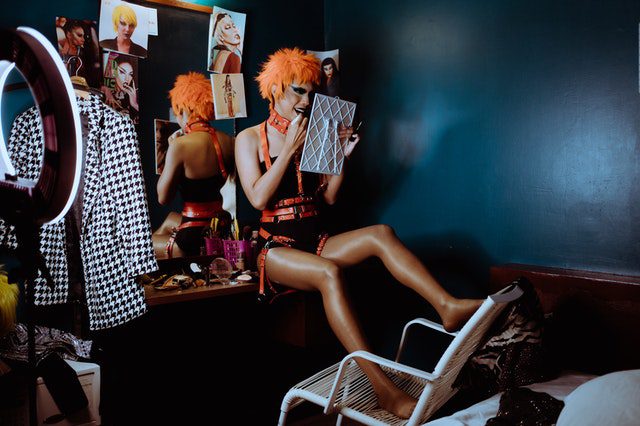 Family, Friends & Support
Queerty: Digital News and Entertainment Site
Queerty.com was founded and established in 2005 by David Hauslaib. It is an online entertainment site and newspaper that primarily covers LGBTQIA+-related stories.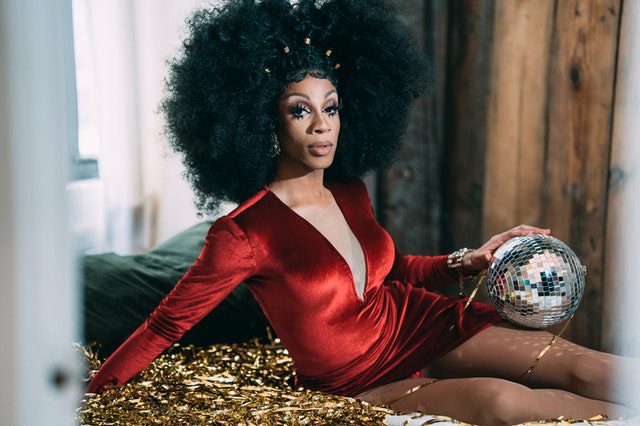 Queer
The name 'Queerty' combines the words QWERTY (an acronym often associated with digital platforms and the first six letters that appear on most keyboards) and the term 'Queer'.
'Queer' is an umbrella term that is both an identity marker and a collective name for those in the LGBTQIA+ community.
The word 'Queer' was used as an insult in the past. People initially used the word to describe things that were strange or unusual. However, in the late 19th century, it became commonly used as a slur against those in the LGBTQIA+ community.
However, in the 1980s, activists and members of the LGBTQIA+ community reclaimed it as their own and began using it as a deliberately provocative or politically radical term. Nowadays, the word 'Queer' creates a sense of empowerment and belonging in the community.
About Queerty
David Hauslaib, co-founder and CEO of True Sons Grooming, started the online magazine Queerty in 2005. In 2010, Queerty was dubbed one of the leading sites for gay issues by Newsweek. Queerty is currently owned by Q Digital Inc.- a company that uses its sites to serve the LGBTQIA+ community.
The focus of Queerty is to cover important and entertaining stories relating to the LGBTQIA+ community. Slice of life, Entertainment, and Politics are just a handful of the multiple genres of stories covered on Queerty. In addition, the site covers health topics, national LGBTQIA+-related news, and travel.
Queerty understands how important representation is in the media. Therefore, it promotes and strives for LGBTQ+ inclusion and LGBTQ+ equality.
News and Entertainment
Life
The Life section on Queerty's site contains general news and entertainment stories – stories about LGBTQ+ life, and even LGBTQ+ families' stories. Additionally, there are queer headlines about astrology, LGBTQIA+ trends in fashion and hairstyles, and smaller articles relating to celebrities- such as celebrity social media posts, rumors, and gossip.
Entertainment
The Entertainment section is dedicated explicitly to stories regarding celebrities, whether they are part of the LGBTQIA+ community, allies, or getting backlash.
Queerty published an example of such an article in 2019 to announce that Cyndi Lauper would be teaming up with Jane Lynch, singing and acting in a new Netflix series. In the article, Lynch expressed her excitement and happiness about working with Lauper – ally and creator of the True Colors Fund to help homeless youth in the LGBTQIA+ community.
Another big story published on Queerty was about Nicki Minaj receiving backlash in 2020 for problematic lyrics in her songs.
Queerty also covers stories about famous drag queens in the industry, such as Nina West.
More recently, in 2021, a story was published about Dominique Morgan – transgender woman and activist for incarcerated members of the LGBTQIA+ – after she spoke out against Ellen Degeneres on Twitter and recounted her own struggle during life in prison.
Podcast and YouTube
Queerty has an official podcast of the same name, with the host Gabe González, and produced by the Forever Dog Podcast Network alongside Q Digital Inc. On Forever Dog, users can listen to Queerty ad-free. The podcast (much like the website) covers news and entertainment stories that relate to members of the LGBTQIA+.
Queerty also has a YouTube channel covering more LGBTQ+ news stories and entertainment stories in the queer community. The channel posted one such video in 2021 about the Ruth Ellis Center in Michigan and everything they do for LGBTQIA+ homeless youth. It featured famous comedian Wanda Sykes.
Politics
Queerty's Politics section covers stories about anti-LGBTQIA+ political leaders and figures, politics, and faux pas surrounding celebrities or public figures. It also covers new laws and regulations that can benefit or suppress LGBTQIA+ people.
Other News
Other news stories covered by Queerty include topics like gay adoption. In early 2021, an article was published on Queerty about a prominent Christian Adoption Agency opening its doors to LGBTQIA+ people. This made big news, as child welfare agencies and adoption agencies are allowed by specific laws to discriminate against LGBTQIA+ couples.
"The Queerties"
The Queerty Awards are probably the most significant section of Queerty.
The Queerties are given to members of the LGBTQIA+ to recognize significant contributions they have made.
The Queerty Awards include titles such as Drag Royalty, Innovator of the year, Anthem of the year, and Best Read of the year. Viewers can vote on the nominee of their choosing in the 25 categories. The winners are presented with their awards at the Queerties Award Show.
‍