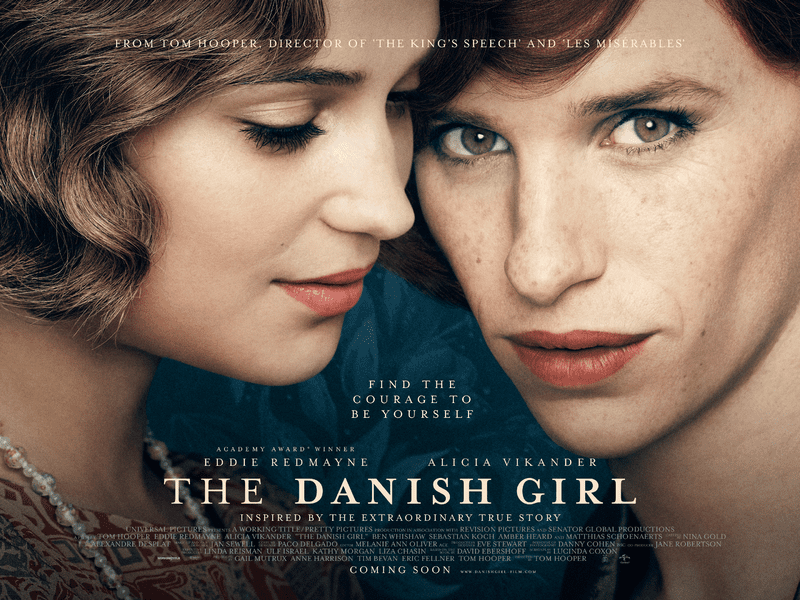 Lifestyle Tips
Top 10 TG Movies Worth Watching
‍
1) Paris Is Burning (1990)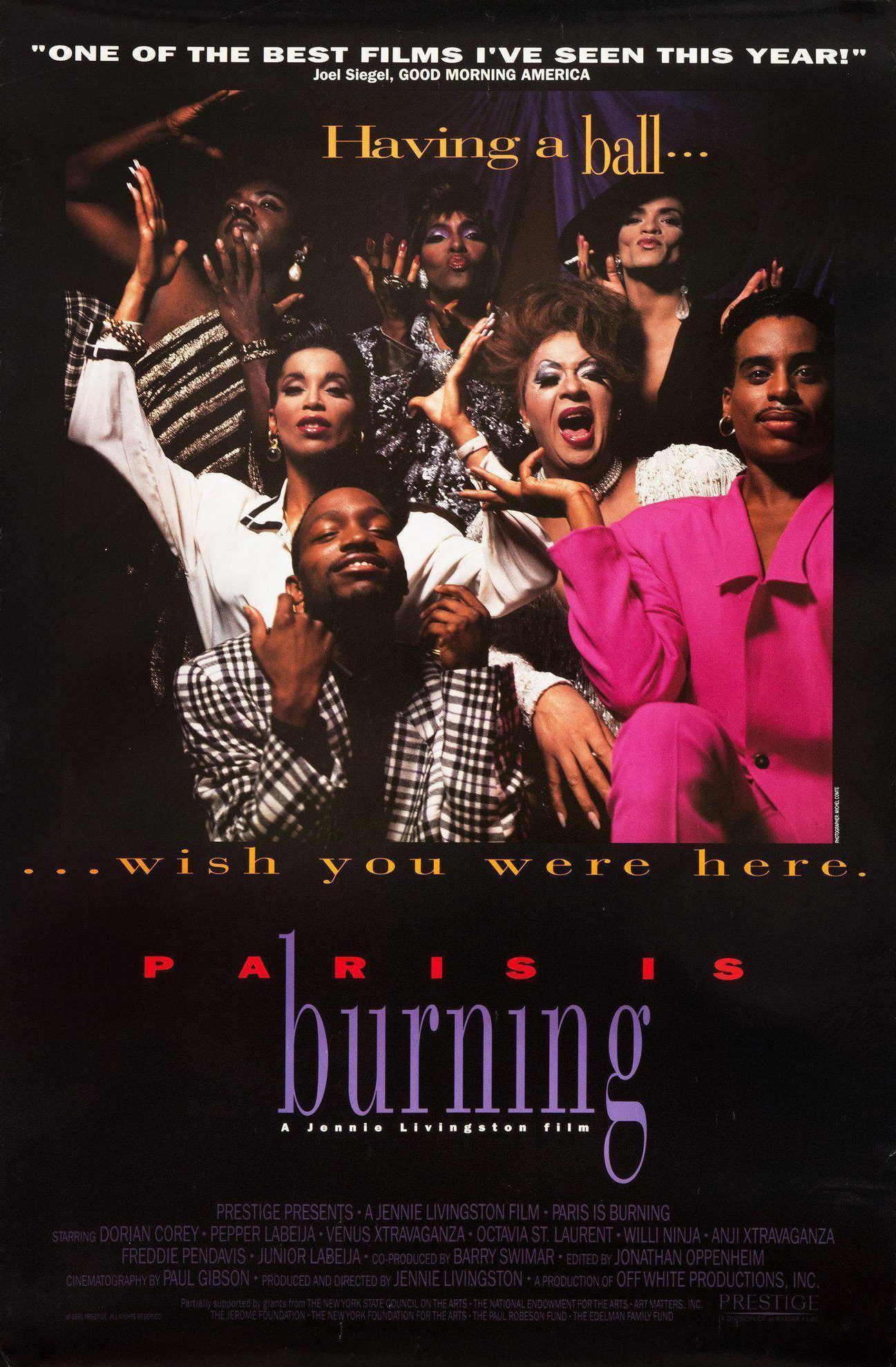 Paris is Burning is an insightful documentary by Jennie Livingston that zeroes in on the tribulation faced by Latino and African-American people struggling with prejudice regarding their gender identity.
The movie goes on to journey with a group competing in New York's glamorous balls.
The characters explore issues such as class, race, sexuality, and gender identity with an approach best described as compassionate and humorous.
As diverse participants, including transgender women, walk down the runway, they are judged for their clothing, dancing skills, and mannerisms.
Paris Is Burning displays how the contestants form a community that shares the same hardships. Instead of condemning their behavior, their diversity is celebrated.
With a collection of sad but true stories, the participants speak out about the homophobia, transphobia, poverty, and racism they face on a daily basis. This movie is filled with intelligent statements of resistants and confrontation.
‍
2) The Crying Game (1992)
The Crying Game, released in 1992, is an all-around transcending story of the life of a trans woman.
It contains a majorly surprising plot twist where Dil, the leading lady, reveals her genitalia and is confirmed as a transgender woman.
Dil's lover, being completely unaware of his love's biological sex, vomits at the sight of her naked body, only to evolve further into love after the initial shock.
This movie is essentially a love story involving a male with a female gender identity. Dill, the main character, gets caught in a love triangle with the person who killed her last partner.
Overall, The Crying Game was one of several movies that encouraged watchers to reevaluate and reflect on stereotypes of trans people.
The transgender character encourages not only sympathy but also empathy and in-depth comprehension of the transgender community.
‍
‍
‍
3) Ma Vie En Rose (1997)
Writers Alain Berliner and Chris Vander Stappen truly succeeded in creating a heartfelt and emotional display of how trans people can be held prisoner by society's idea of what's "normal." In this movie, Ludo is the main character.
Ludo is a trans woman who keeps trying to convince those around her that she is a girl but is harshly judged for this revelation.
In this French film, Ludo is told that her gender is a phase that will blow over. She is continuously patronized for wanting to be a girl.
After struggling to accept their daughter for who she is, Ludo's parents are punished by their community for allowing their child to wear girl clothes.
This film is a truly heart breaking story that confronts trans subjects in the context of society's inability to accept and celebrate diversity.
A boy who identifies as a girl is difficult for the traditional system to support, but Ma Vie En Rose communicated the importance of this matter so flawlessly.
The film won the Golden Globe in 1997 for best foreign film. This achievement is more than justified as the story of this child was a major milestone for trans movies and general open-mindedness.
‍
4) Wild Side (2004)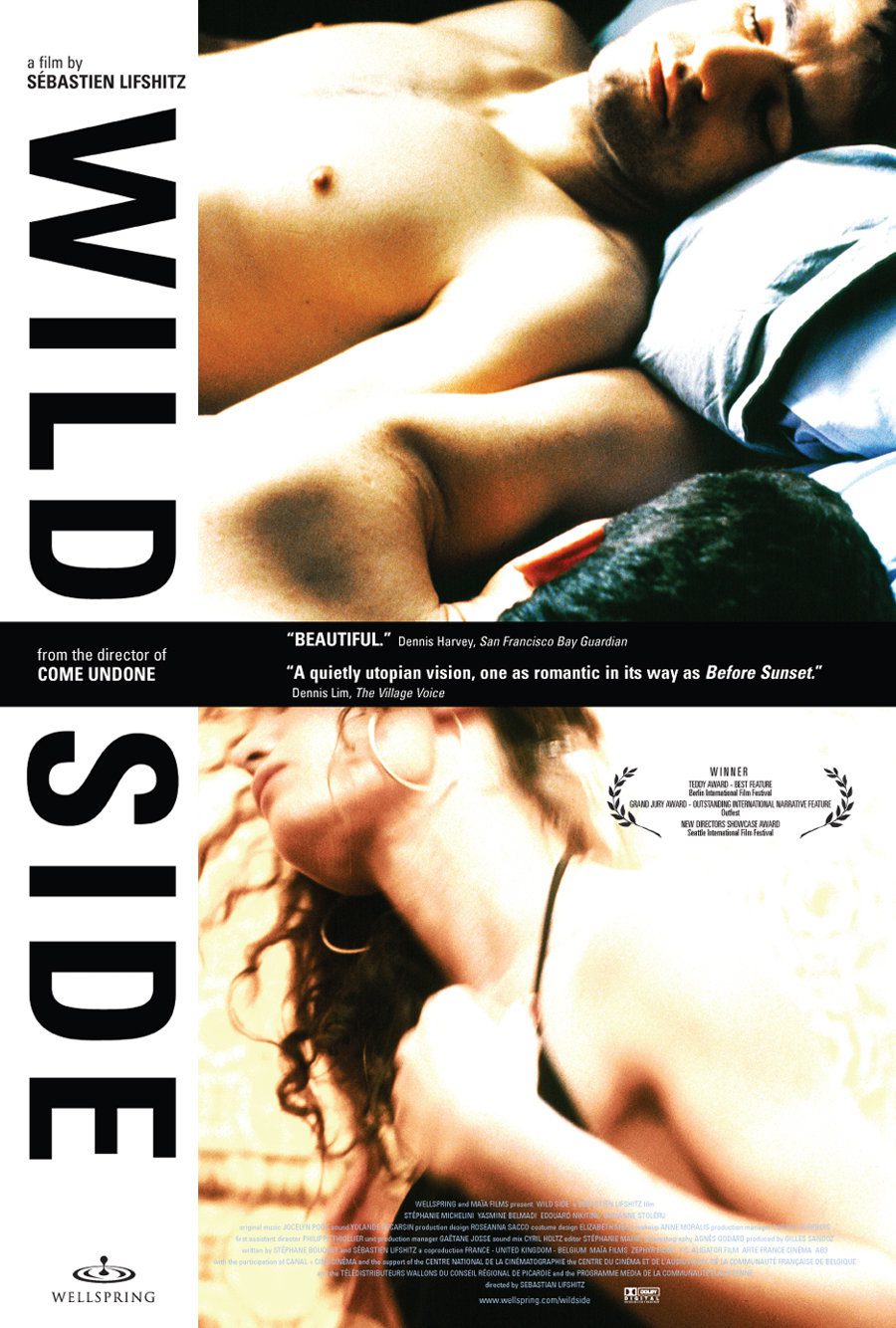 ‍
This French-language film premiered for the first tie in 2004 at the Berlin International Film Festival. Non-professional actor Stephanie Michelini is, in actuality, a trans woman who portrays the role of a transsexual sex worker.
In this film, the main character, who is also called Stephanie, travels to her hometown to visit her ill mother, who still refers to her daughter using her old name.
Stephanie brings along her flatmates, an Algerian street worker, and an AWOL Russian soldier. This transgender woman engages in relationships with both men, who are also attracted to one another.
Named after Lou Reed's famous song called "Walk on the Wild Side," Wild Side was an honest and impressionistic film that deteriorates the role that gender plays in sexual attraction and showcases how a woman can love more than one person.
Simultaneously, the movie displays the difficulties that this transsexual woman faces regarding her relationship with her mother, which applies to all the turbulence the transgender community experiences when maintaining a relationship with their family.
5) Transamerica (2005)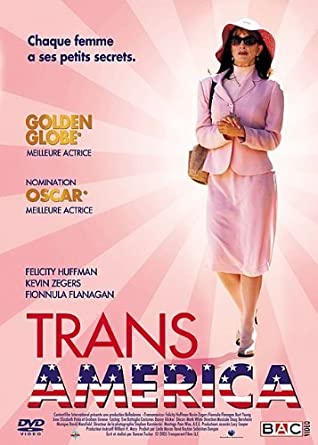 This film by Duncan Tucker features Felicity Huffman as a trans woman who goes on a road trip after learning she has a 17-year old son jailed in New York City.
Apart from the main character, many other transgender characters make their debut in Transamerica.
The movie begins with the playing of a recording by activist and writer Andrea James giving voice training guidance for trans women.
The film goes on to demonstrate how Bree (Huffman) attempts to integrate into trans communities, something that wasn't commonly shown on screen at that time.
Andrea James was a consultant in the writing of the script, focusing on the awareness of various issues that trans people face.
The story focuses on Bree's struggle to live in secrecy and never reveal her gender history. The movie approaches serious concerns with humor and ridicule, making light of a challenging story.
‍
6) Boys Don't Cry (1999)
‍
Boys Don't Cry was the first film to focus on the lives of trans men. Throughout the 90s, transgender movies majorly revolved around transgender women.
Although this is a fantastic stepping stone, trans men were often overlooked.
The film is based on the true story of Brandon Teena, who was raped and murdered in Nebraska in 1993. This tragedy occurred after two acquaintances of the deceased discovered that he was trans.
Boys Don't Cry featured Hilary Swank as Brandon, who struggles to find his belonging among the local boys in his area while keeping his gender identity a secret.
Before tragedy struck, he falls in love and starts a relationship with a cis woman in their intolerant small town.
Boys Don't Cry conveys an intelligent and insightful message about the adversity faced by a trans man in an unforgiving world.
Although it is a heart breaking story of the injustices done to Brandon Teena, it is an important record of trans people living in a particular place and time.
‍
7) The Adventures of Priscilla, Queen of the Desert (1994)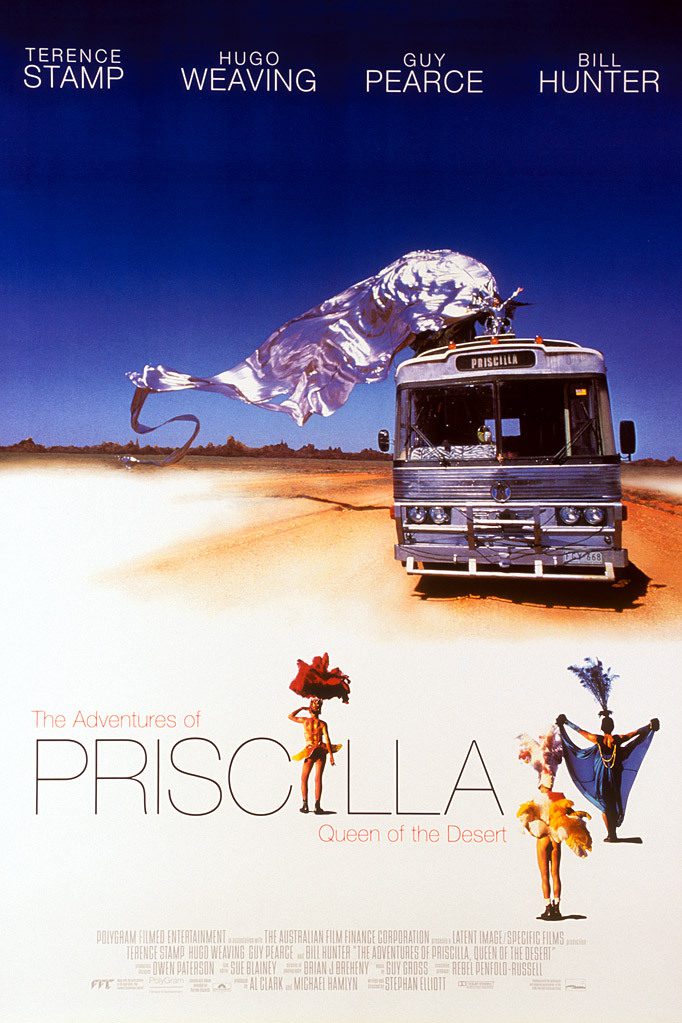 This classic film features Hugo Weaving, Terence Stamp, and Guy Pearce. Stamp plays a transsexual woman, Weaving plays a transvestite, and Pearce brings life to the role of a drag queen.
All three characters travel across the outback, intending to recreate their old cabaret act on that side of Australia.
This movie was one of the most remarkable trans-themed films of the 90s.
The film showcases the journey of the transgender woman, drag queen, and transvestite through the desert, encountering various opportunities to perform in bars and clubs along the way.
The writer cleverly incorporated the challenges of dealing with the reactions of hostile audiences and off-stage encounters, transforming the characters beyond stereotypical performers and illuminating their refreshing and lively qualities.
‍
‍
8) Boy Meets Girl (2014)
‍
Despite what the name suggests, Boy Meets Girl is not a cliche story about one person falling in love with another but rather refers to the merging of two gender identities in one person.
The main character, Michelle Hendley, is born as a man but identifies as a female.
In the past, Michelle struggled to conform to the traditional male gender role and preferred activities and interests more traditionally associated with women, such as fashion and designing.
The film showcases the tribulation trans women in small-town settings endure when simply being their true selves.
With her best friend Robby by her side, Ricky (Michelle Hendley) hopes to develop a love relationship when she meets Francesca.
Overall, Boy Meets Girl leaves watchers with a light and happy feeling, despite the hardship they witness.
This film stands out from other transgender movies in that it engages viewers in a welcoming way while encouraging empathy and deep understanding toward topics that were not as readily accepted in the past.
‍
‍
‍
‍
9) The Danish Girl (2015)
The Danish Girl is loosely based on the true story of Danish painters Gerda Wegener and Lili Elbe. This movie focuses on the transition of Lili from male to female.
Lili was one of the first transgender people ever to get sex reassignment surgery.
Despite initially being met with controversy, The Danish Girl is an inspiring on-screen depiction of a transgender woman's journey to affirming her gender identity in a period when society and medical technology weren't as advanced as it has been in the past few years.
This movie is a beautiful story of a woman learning to love herself regardless of the opinions of those around her and the technical difficulties that may present themselves.
‍
10) Tangerine (2015)
This modern comedy centers around two trans sex workers and their adventures while seeking revenge.
Sin-Dee, a transgender character, discovers that her boyfriend has cheated on her with a cisgender woman.
Entirely shot by an iPhone, this movie stands out as an authentic and down-to-earth representation of the life of a sex worker in conjunction with competing with cisgender women for the love and affection of her ex-boyfriend.
One reviewer claims that Tangerine is one of the best Christmas movies since "Elf."
The movie moves rapidly from one showdown to the next with a sort of chaotic absurdity that you absolutely can not take your eyes off.
It is the story of finding family in friends and coming to terms with the unfair and unforgiving nature of life, but at the same time illuminating how hilariously fun and exciting it could be.
Tangerine is a thrilling and almost ridiculous movie that really keeps you on the edge of your seat. The fact that it was shot on an iPhone gives it a sense of genuineness that a high-budget movie would have failed to capture.
‍