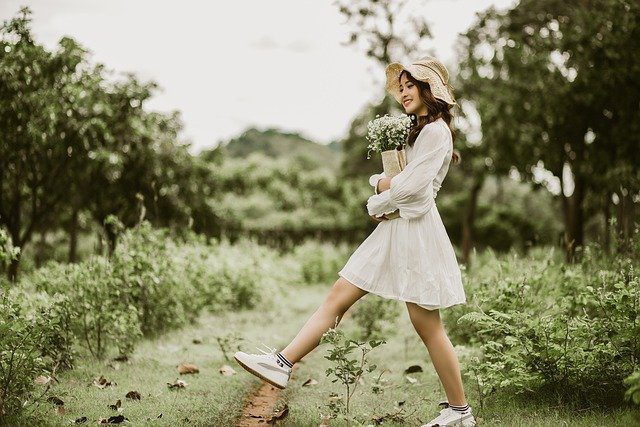 Fashion & Cosmetics
Clothes For Transgender Woman
Clothing and fashion have always been communication tools. It gives trans women, cis women, and gender-diverse people alike the means to express their gender identity in a way that words cannot always articulate.
Clothing gives the public a peek into who you truly are and hints at how people should address you. Many trans women report using their personal style to communicate their views on political stances.
Apart from the message conveyed by wearing clothes of a specific style, finding clothes that reflect your inner self will enhance your confidence and lessen gender dysphoria.
Trans women and trans people, in general, face a unique challenge when it comes to fashion. It is not easy feet to create a wardrobe with styles that make you feel comfortable, suit your body type, and accurately display your gender identity.
Luckily, many innovative companies have started specializing in transgender clothing, enabling trans folks to wear what they want boldly and live their life as they please.
Why The Need For Transgender Clothing?
The inner conflict that so many transgender people continuously struggle with is a heavy burden to carry. Clothes can be a way for trans people to address their gender dysphoria and improve their overall well-being by wearing clothes that support their self-image.
Clothing, fashion, and accessories can be utilized to affirm trans women's gender identity. The fashion world encourages so many technicalities and "rules" in choosing an outfit.
These tips can certainly be helpful in choosing outfits that complement your body shape and unique figure, but the most important consideration must always be wearing something that feels comfortable.
Many trans and gender-neutral individuals experience real tribulation in their everyday lives regarding what they wear in public and the lack of acceptance by the common community.
Liberality is an ongoing fight but definitely worth fighting.
What you wear may not always coincide with what your job, school, family, or friends consider fashionable or "appropriate" for the sex you were assigned at birth. Nevertheless, you have every right to have fun with your style and play around with all the great options available today.
Difficulties will inevitably arise as your community gets used to the idea of your gender-neutral or trans identity, but frankly, it is not your responsibility to convince others that you deserve to express yourself and wear whatever you prefer.
You are already courageous in just being confident in your gender. You never have to hide or pretend to be a person you're not. You are entitled to wear dresses, shoes, t-shirts, or whatever your heart may desire without feeling guilty or ashamed.
Trust me, the moment you embrace your personal style, the world will open up, and freedom you have never felt before will intoxicate you.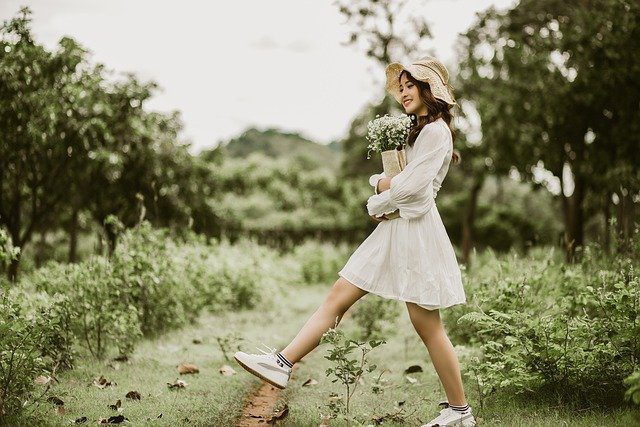 How Trans Women Can Express Their Feminine Style
Complement Your Body Shape
Wearing clothes that accentuate your best features can go a long way in giving you a more feminine and elegant look.
Every figure is different and will require other elements to complement its beauty. To identify your body type, measure your bust, waist, and hips.
Investigate your reflection in the mirror to determine whether your shape best resembles a square, pear, apple, or hourglass shape. Take this shape into account when setting up your wardrobe.
For example, if your shoulders are wider than your hips, search for clothes that add volume to your lower body. Wide skirts, fun dresses, and bootleg jeans can tie an outfit together nicely.
Wear A Comfortable Bra
A bra is by no means a necessity. However, it could add femininity to the outfits of trans people wanting to express a female gender. You can start small in the beginning, gradually finding the size that works best for you.
To find a suitable size, wrap the measuring band around the area just under your breasts. Next, measure the widest part of your breast.
Subtract the band measurement from your breast size. If the difference between these values is less than 2.5 cm, you will most likely look best wearing an AA cup size. A difference of 2.5 cm is equivalent to an A cup, and a 5.1 cm difference results in a B cup.
Play To Your Best Features
The key to accentuating the most beautiful features in a woman is implementing different elements to draw people's eyes to that area. If you have long, elegant legs, shorter skirts and dresses will surely display them. If you have a well-defined waistline, incorporate cuts that enhance that feature.
Colors can also be a great tool to emphasize your features, and the right tones can intensity your lovely skin. Just as brighter colors will draw the eye to a particular area, black can be used to hide areas that you are not so fond of.
Accessorize!
Accessories are a fun way to spice up any outfit. It is yet another way to enhance your features. If you have an elegant long neck, dangling earrings will highlight it.
If you prefer to hide your adam's apple, it's best to avoid necklaces as they will only draw attention to that site. If this is the case, you can wear a stylish scarf to cover that area, as well as keep you warm on chilly days.
Own Your Style
Now that you are out, you may feel pressure to conform to a specific image of what people consider feminine. You have absolutely no obligation to follow widely accepted fashion trends.
You may be a gender-neutral individual wanting your clothing to represent this nonconformity. However, your choice to dress could never be "wrong" because it is so individualized; you should never feel uncomfortable in your skin.
You make your own rules, and whether you want to wear a simple shirt, understated dress, a classic pair of jeans, or high-heel shoes, your clothing should make you feel like the amazing person you are every day.
Tips On Styling Your Hair
Go simple- You don't need an extravagant hairstyle to bring out your inner beauty. Letting your hair fall naturally over your shoulders is always an appealing look. For those bad hair days, we all have, tie your hair back into a ponytail.
‍
2. Experiment with up-dos- If you are feeling particularly adventurous, play around with different hairstyles. It may be challenging to find the style that compliments your face shape, but YouTube is definitely a trusted friend when it comes to learning new techniques in styling your hair. A messy bun or long braid is an unfailing way to add some excitement.
3. Accessorize – Clips and bands could be a fun addition of color and texture. Not only does it add a contemporary touch, but it is also a convenient way of keeping those nosy hair strands out of your eyes.
8 Fashion Brands That Cater To Gender-Neutral, Gender Nonconforming And Trans Folks
Hope And Harmony
This shop is LGBTQA+-run and can be found on the Etsy platform. Hope and Harmony provide super comfortable and soft clothing, including any gender-affirming shirt you desire. A portion of the profit goes directly to The Trevor Project, aspiring to create an accepting and understanding world for all.
Wildfang
Wildfang is a queer-run brand that provides trans-inclusive styles and gender-neutral sizes in all fashionable items, ranging from durable workwear to cute accessories and comfortable shoes of all sizes.
Super Fit Hero
This is a body-positive brand that sells high-quality and size-inclusive activewear. From the perfectly fitted pair of tights to a fun and creative training shirt, you can find it all with this ethically focused brand.
Kingdom
The Kingdom offers gender-free and versatile fashion wear made from exclusively reclaimed, natural, and recycled materials. Most of the items in their collection are convertible, expanding your wardrobe without cluttering your closet.
Leolines
This Etsy shop caters to the unique needs of trans people by offering underwear and swimwear designed explicitly for tucking and supporting your chest with quality sports bras. With their collection of chest-enhancing sports bras and gender-affirming underwear, Leolines undoubtedly comprehend the needs of the transgender community by solving commonly encountered problems regarding fashion.
Bye Gender
This inspiring community-based organization truly gives back to the trans community by providing funding to trans people to undergo surgery and treatments they need to be able to express their gender identity wholeheartedly.
They also provide financial assistance to those who wish to change their gender or name on their identity documents. They generate these funds by selling authentic and creative fashion items on their site.
Flavnt
Flavnt provides trans-inclusive and gender-neutral streetwear designed to promote comfort and confidence in the most basic styles. They offer queer-focused accessories and jerseys, enabling buyers to dress it up or down and look sassy doing so.
Rodeoh
This brand focuses on providing folks of all genders with the best underwear to make their search for gender-affirming pieces easier. They offer packing harnesses, among other reassuring items that make shopping for underwear to match your identity a fun experience.
‍